Description
Easy installation:
Light-weight frame (less than 1 kg) as mounting pattern, one person only to install.
Simplified maintenance:
Wide opening panel
Access to stop valve located inside the panel without using a stepladder.
The removable valve plate makes the shower valves maintenance easier and simplifies the winter storage.
Safety:
The thermostatic cartridge, compliant to French norm EN1111, guarantees an anti-scalding system for users. Moreover, all MasterMix technology (patented and unique) integrated versions ensure both anti-scalding system and anti- bacterial proliferation inside the water network.
Hygiene:
Eliminate water retention zone thanks to the new covers design.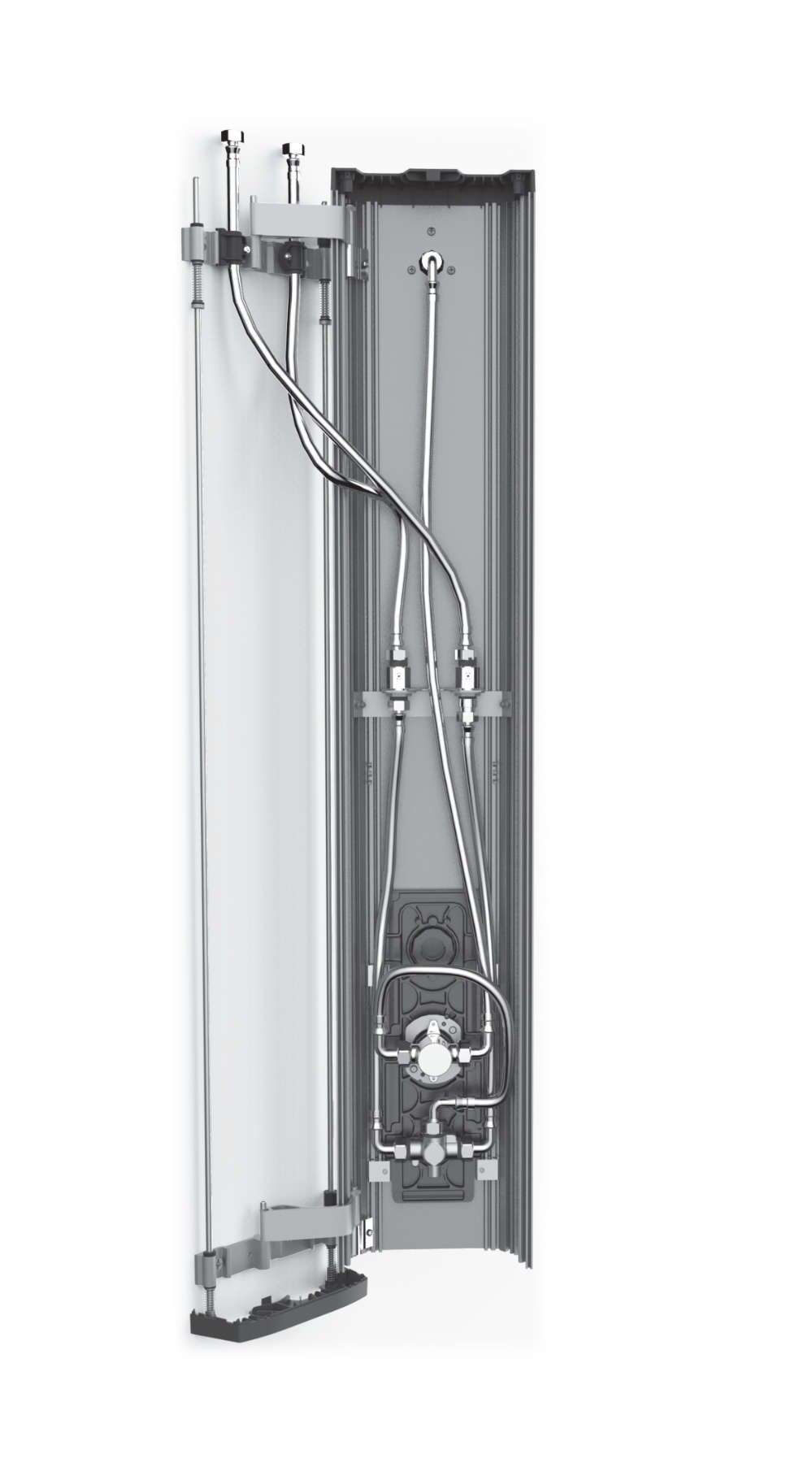 Comfort:
Rotating head shower with anti-limescale spikes.
Resistance:
Anodised aluminium section and new blocking system.
Adaptability:
It is suitable for both top or rear water inlets.
Water savings:
Self-closing versions prevent waste. PRESTOTEM 2 is also available in S anti-blocking version making continous flow impossible.
Interchangeability and wide range:
Interchangeable valve plate
The PRESTOTEM® 2 range is available in many versions (with or without self-closing shower valves).

Audience
PRESTOTEM® 2 is designed for intensive uses, with strict sanitary requirements:
campsites
public swimming pools
gyms and sports centres
stadium
outdoor accomodations
military accomodations